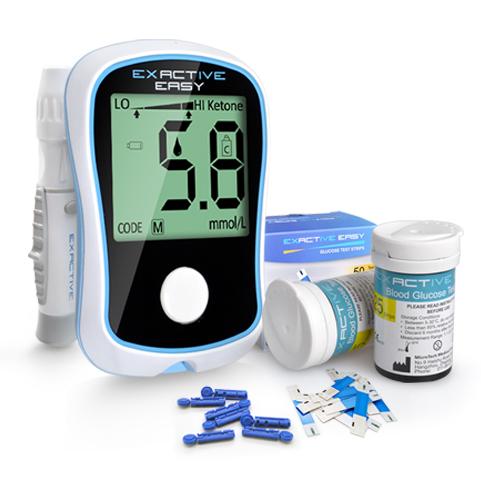 Blood Glucose Meter - Elera BG2
Outstanding Meter Accuracy:
AUVON BGMs Kit can function within ±10%, or ±10 mg/dl of laboratory values over 95% of the time, which is far beyond ISO 15197:2013 passing standard (within ±15% or ±15 mg/dl). The manufacturer is certified with CE mark, GMP, ISO 13485:2016, and ISO 15197:2013 without having any recall on the market in the past 13 years. (See Q&A below for further explanations)
Cutting-edge Gdh-Fad Test strips:
We use cutting-edge test strips with FAD-dependent glucose dehydrogenase (GDH-FAD) enzymes for blood glucose measurements to allow collecting the blood in alternative site. Compared with glucose oxidase (GOD), GDH-FAD prevents interference from blood oxygen variations to avoid unnecessary control solution for frequent calibration. (Most of BGMs selling on Amazon use GOD products)
No need to insert any code manually for every new batch of strips since AUVON Glucose meters recognize batch codes encrypted on every strip. Simply plug strips into the meter to manage your diabetes by getting accurate results.
300 storage capacities with time and date helps you track and manage your health while also keeping a continuous 7/14/30 average results. Automatic off means our device works longer without having to worry about wasting battery life.
Glucose meter fully meets the expectation, test strips, needles, all in stock, the machine working and packed was very good, thank you!